After a decade of building websites there's one thing I'm sure about…  small businesses don't get the internet. It's a sweeping generalisation I know, but go with it. I'm not trying to provoke, I would only like to see small businesses (my clients and friends) getting a better return.
1. Build the Website Yourself 
As a kid I used to watch my Dad fix his car. I say watch, but I mean I stood around bored looking at two boots sticking out from it. My job was to translate muffled noises in to the required objects from the toolbox. As a bonus I learnt some curse words. He grew up fixing motors and, even though it could put him in a mood for days, he liked doing it. Not even he could claim it saved money, but he made something work with his own hands. It was empowering.
It's no surprise with Page Building services like Weebly, Wix and Squarespace more are being drawn to DIY websites. They offer beautiful templates and by the magic of drag and drop all that's needed is a few adjustments and Bingo. Bob's your uncle, Fanny's your aunt!
On the face of it there seems to be little difference between my Dad's car DIY and amatuer website building. But that's exactly the problem – all that is wrong is unseen. When my Dad was rebuilding cars the objective was clear – it needed to get from A to B.  The car had a job to do.
Business websites also have a job to do. They need to bring in traffic and convert visitors into customers. They need to work efficiently across multiple platforms and devices. These are required skills that DIY website builders can't provide. Built it yourself if you're building for yourself.  If it's for business it's a false economy unless you have the time to acquire the design skills.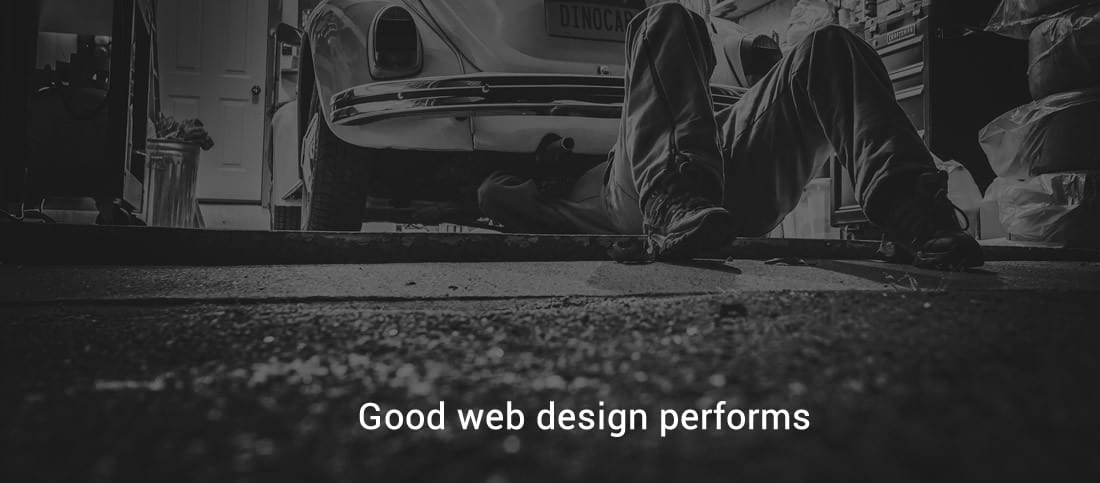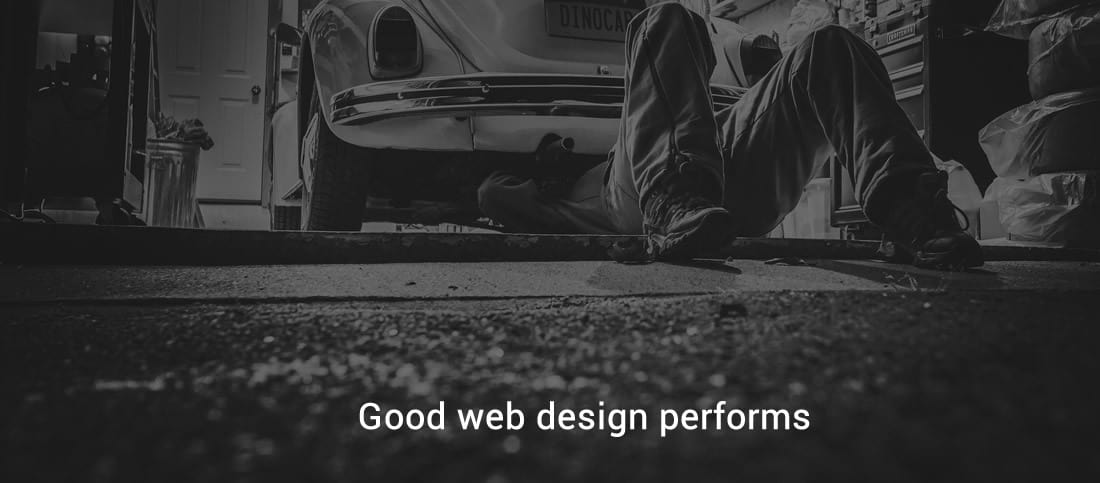 2. Pick the wrong "Web Designer"
How do you chose the right one… the look of their portfolio, their price, their location, a recommendation?  There's a easier way.
A bonafide designer starts by asking about your business objectives and target audience. Their profession is about designing web solutions to solve business problems. They're guided by what is effective based on Digital Marketing research. They have a design processes in which their clients have responsibilities.  This type of designer is an investment.
The vast majority of design services offer visual mock-ups and then implement your requests.  Think of this as DIY with help.  You get what you ask for, but not necessarily what is needed. Many fall into this category because clients are unwilling to take part in a "discovery phase" where objectives are set. It's for clients who view websites as a business expense.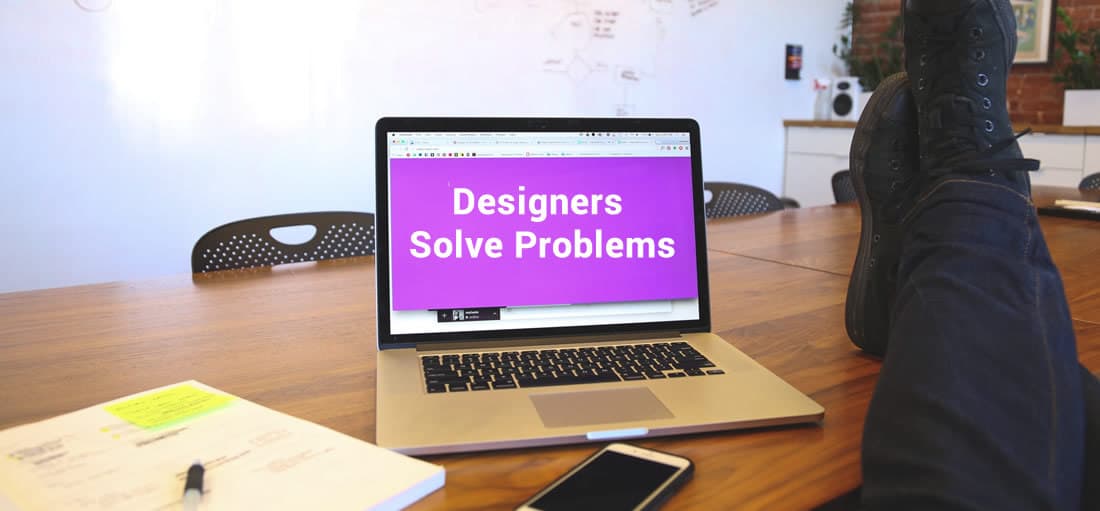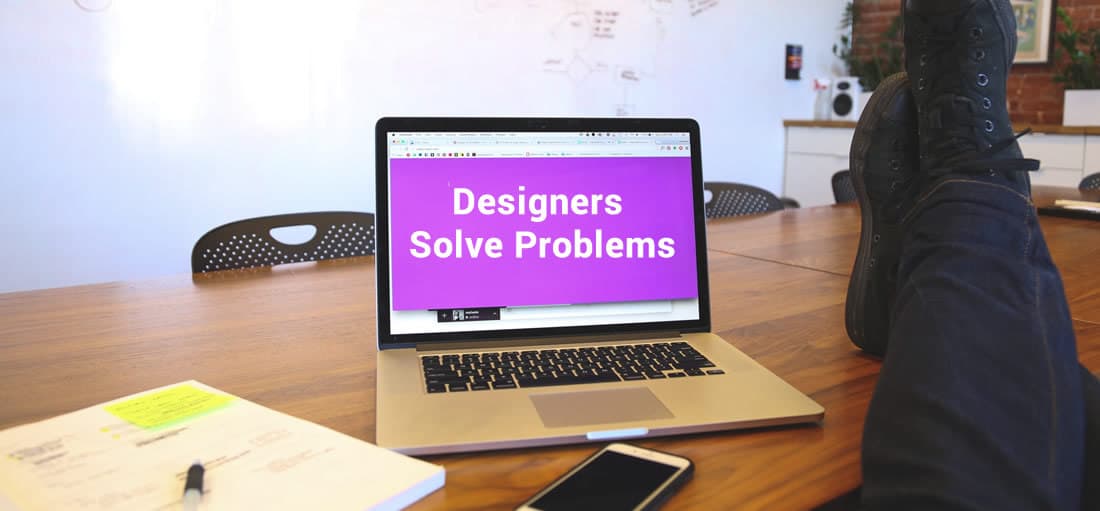 3. Don't have a Digital Strategy
There's so many eye-popping statistics in the Digital Marketing space. The upshot is that about 75-85% of small business are putting up websites and hoping for the best.  There's no strategy. No SEO. No Digital Marketing. No testing. No measuring of success.  These sites act like online brochures only getting attention when someone thinks they're looking jaded.  It's the opposite of how ROI focussed web professionals manage sites.
Ironically Digital Marketing costs a 3rd less than traditional advertising, but it's companies with the smallest budgets who ignore it.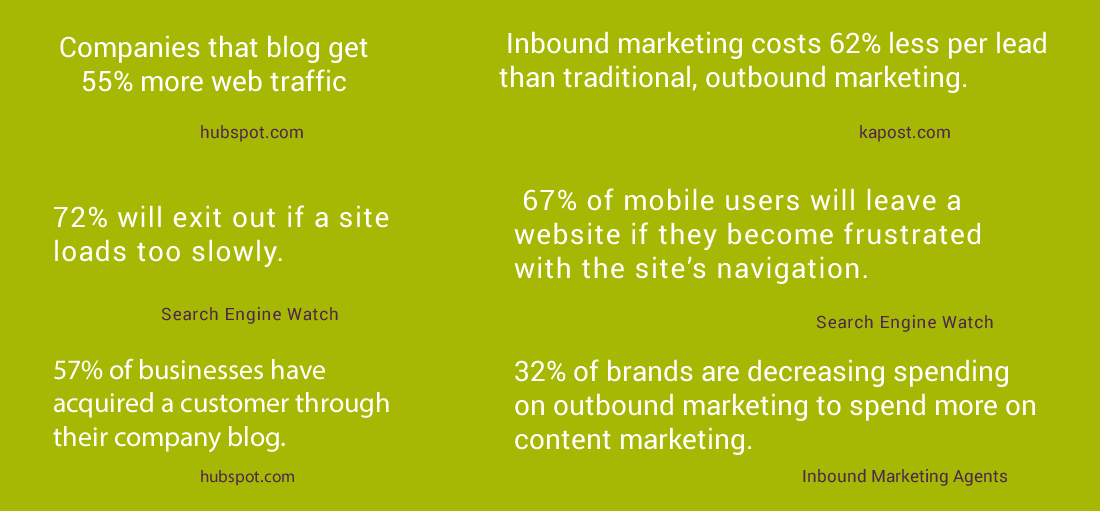 4. Use old sales copy
No-one has to be told that people don't like adverts.  Before the internet let us to search out our own solutions they had to be tolerated. Now, unless there is no other choice, anything looking like an ad is blocked or ignored.  The result is smarmy sales copy is on the way out and honest engagement is in.  Along with it a shift towards "Content Marketing" (i.e. the creation of free and valuable content such as blogs, e-books, reports and training videos). This works simply because it's content that matches the actual searches of their target audience. It gets found and develops trust and credibility.
Today's digital consumer demands much more than flaky, self-centred sales copy.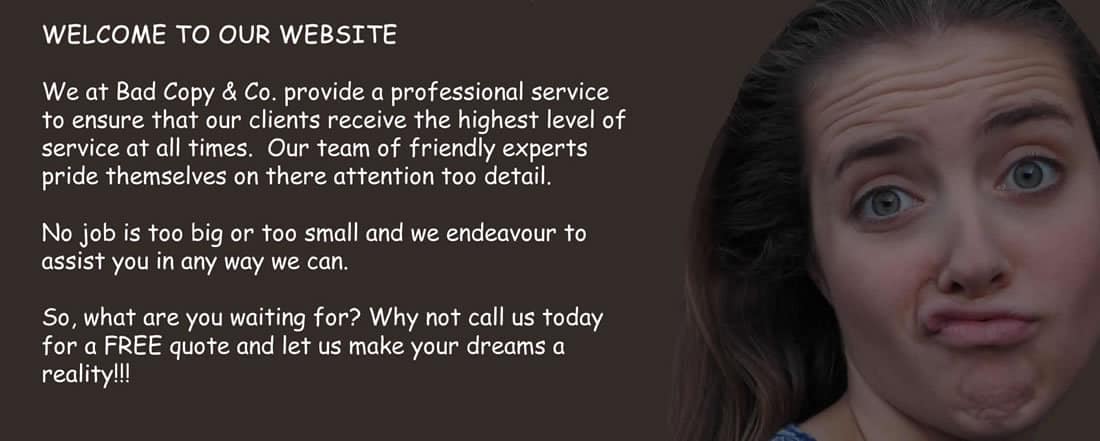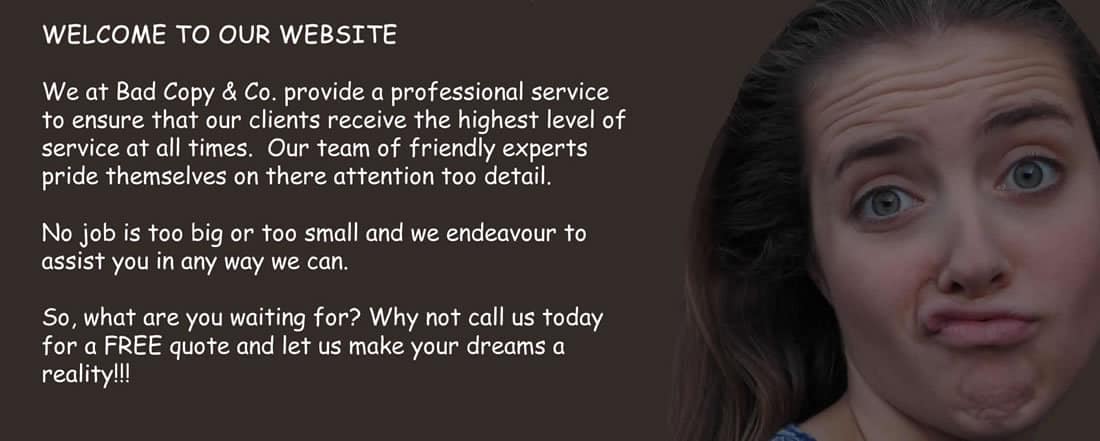 5. Ignore web statistics
Few Enterprise level websites are without a team analyzing their visitor statistics.  In an age where a website is a consumer's first point of contact, it's the obvious thing to do. What business does not want to know:
Who they are attracting
What visitors are interested in
Why they are leaving
Where they are coming from
Are the numbers increasing
And given the information is freely available, it's a no brainer – right?
Over to you…  Are you working on a web strategy?  Am I over generalizing about DIY websites?