A while back I made a video post on ways to save time when using WordPress images. It featured ways to automate image optimization, SEO and some sizing tips.  These things have been very handy for me, but I still had a problem explaining to clients where to go for free images, how to crop them and change the file names.
I wanted something more elegant than a series of links on where do each thing. I wanted something quick for me too.  Now I think a new WordPress plugin from Stencil could be my answer.
This is post will probably most excite those of you who were lucky to get an early lifetime deal with Stencil.  But, even if that is not you, the free offering is hugely useful and ongoing subscription is worth it.
What's Stencil?
Using their own words Stencil is a "ridiculously simple image creation for social media marketers, bloggers and small businesses". I'll buy that!  I've been using it for years and compared to similar services I find it the most intuitive. Millions of free to use images and icons and I believe just the right balance of options to give power and usability.
That said, I did not use it that much because my own Social Media demands were low.  With the WordPress site,  I still needed to download, rename the file and upload. Not a huge hardship, but still enough for me not to bother and I was not going to ask clients to sign up by default.
That is now changing thanks to this plugin which I think was a very smart move on Stencil's part.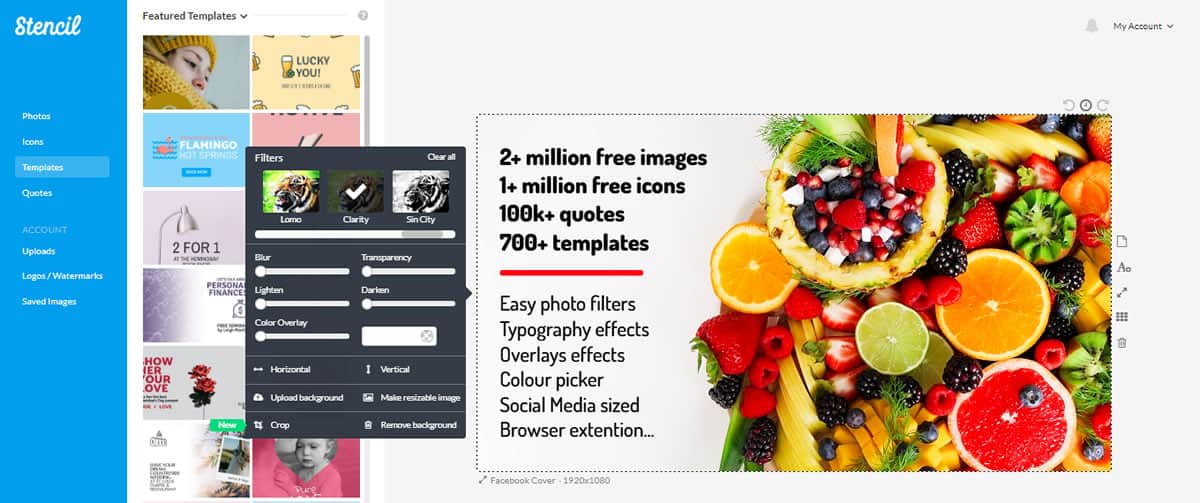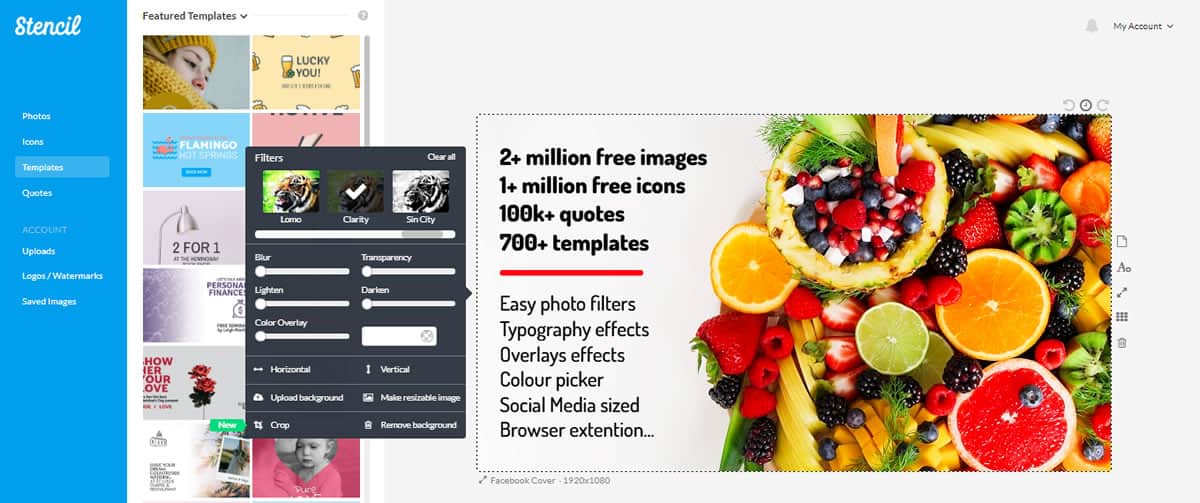 Main Features
The video explains this best, but here's' the main points:
The plugin adds compressed Stencil edited images to WordPress's Media library
(The max width size 1920px to prevent huge images slowing load times).
It works in the backend, but also the frontend with Beaver Builder, Elementor and Divi (at presently).
(I tested Beaver Builder and it was fine with 3rd party add-ons and when a client had restricted access).
You can save all the sizes of your website images in Stencil for quick cropping.
You can save your website's colour palette.
You can add own fonts.
(restricted for Free user but the popular Google header fonts are there)
You can rename the image's file names for SEO.
(it will add "-" when space is left. Easier for clients)
The free version gives 10 images per month, but you can get some more through social sharing.
If logged in to your Stencil account can move from one WordPress site to another with ease
(client use their account and you use yours)
  Sneaky tip: The choice of images is restricted on the free version, but a most specific search can unlock those images.
How I plan to use it
As an unlimited Stencil user, I'm adding the plugin to my WP starter install and all existing sites I manage.
I am going to make a quick video for clients to show them how to set up the colour palette and image sizes based on what they can see on their site.
I'm going to encourage client's to consider a Stencil subscription.
( I tend to suggest a good strategy is to focus on the content you own and use Social Media to send traffic to it (not the other way). This set up reinforces that idea as the client can create their post or page images and then use the same work make social media sizes versions).
.
Thanks to my chum Jay Okey (of Launch Digital)  for letting me know about it and huge thanks to Stencil for indulging my repeated requests and implementing them immediately. Hugely impressive!.
Links:
Stencil plugin on the WordPress repository 
Over to you. Do you think you will be using the plugin?