I struggle to answer this. Add-ons are growing at such a rate I'm not convinced anyone can.  This all makes me conscious of my affiliate links.  They're endorsements of a kind, but are they appropriate to those I try to serve? Perhaps, it's best I share my thoughts. You can tell me if I'm wrong.
Something easy first: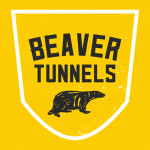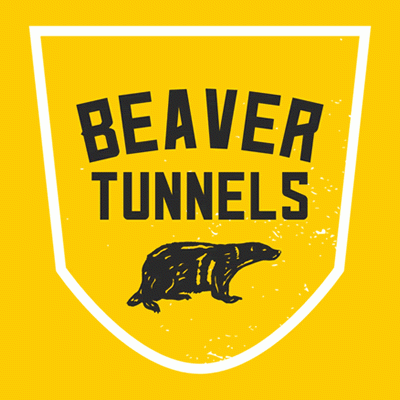 Mentioned in my videos,  I've no concerns about Beaver Tunnels. It does one thing well. To date, it's the only Beaver Builder add-on to have gone on one of my client's sites.
Sure, it is a two person company new to supporting plugins, but I don't see an issue. They've not taken on something unmanageable. Even if they have, someone would take over a plugin like this.
It's not dormant either. White-labeling was added. They solved a back end problem when Beaver Builder changed.   They're also working on adding more flexible conditionals and a free plugin to add schema.org and HTML 5 mark up to templates.
If you're a Genesis, Generate Press or Beaver Builder theme user who builds sites regularly it's worth checking out.  Particularly if you use WooCommerce and Easy Digital Downloads. If you only have a few sites or don't think you will do more than header and footer replacements – don't bother.  We can give you code snippets and there is this plugin.
Update: September 2017. The release of Beaver Themer  has had an impact on the value of Beaver Tunnels for many, but not all.  I did a first walkthough video on Themer over here.
What you came here for – Add-on Packs:
Update: 19th April 2017.  I wrote a new post on how I am using  PowerPack and UABB here
Before moving on to Beaver Lodge HQ  Vs PowerPack (PP)  Vs Ultimate Addons for Beaver Builder  (UABB) I have to say that: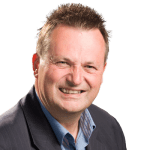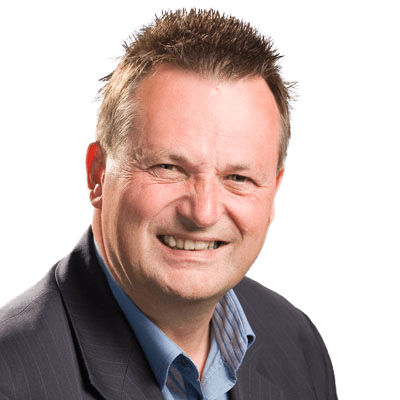 I am not keen on the mega-pack approach. Last week I chatted with Peter Luit. This led him to write this insightful article. (Please take a look)
In brief, our concerns are that with using mega-packs:
Unused Modules/Templates are increasingly adding to our plugin load.
Unused Modules/Templates are increasingly occupying space on servers.
The Beaver Builder interface is getting changed without opt-in.
Incompatibilities are appearing with multiple add-ons.
New features are turned on with updates (potentially confusing untrained clients).
The success of Beaver Builder owes much to developers promoting it as a dependable tool where growth is responsibly managed. Trust was earned for not caving in to demand when the consequences could spoil the User Experience. For providing two years of enhancements without extra plugin load. They know that backward compatibility means you can't rush. Make a mistake and everyone has to live with it. Make too many and no-one will be able to.
Even though the add-on packs have adopted their recurring price model, the marketing and ethos seems to have more in common with marketplaces like Envato.  There's a race to show who has the greatest number of features. Good for immediate sales, but it's setting off alarm bells for developers dependent on long term stability and control.
Update: 11th Oct 2016. Both PowerPack and Ultimate Addons for Beaver Builder have made major improvement on the above concerns.
Update: 19th April 2017.
Are you saying forget these Packs?
No!  Far too much phenomenal work has been done to dismiss them like that. In spite of concerns, we are seeing what is truly possible with Beaver Builder. Many people are being given opportunities that were not there before.  The last thing I want to do is knock the amazing talent we have. I'm just trying to stand back and look at things from a distance as a supporter, fan and customer.
What I'm saying is carefully consider what you actually need before bringing in the unknown. Many of us get excited by shiny new things. It does not mean we will ultimately use them in our businesses.
At the moment my thoughts are changing as quickly as the packs themselves, but let me tell you where I am today:
1.  I'm not expecting to use these packs in a future design business where the main earnings will come from hosting and maintenance.  The key thing here is keeping server demands and client's interfaces stable. As Beaver Builder covers 95% of my needs the uncertainty and uncontrollable server drain is not worth it.  If greater modularisation (which only exists in Beaver Lodge) and stability arrives this could change, but presently custom modules seem the way forward here.
2. On the present/future work I do with someone else either PowerPack (PP) or UABB could be perfect.  In this my colleague mostly manages the design, content and clients. The extra options these packs bring will make her less reliant on me as she continues to support clients. Also many of her self hosting client's need quicker websites made with templates.
Ideally I would have liked to have combined PP and UABB, but in less than a week duplication has become so great it's not worth having the weight of both. Also with templates each showcasing their own modules mixing and matching doesn't make for a good experience.
For me, anything that divides the Beaver Builder community seems less than ideal, but clearly today we have head to head competition.  For the moment I will try both without prejudice. I'll also share my experiences, but I have to view them as separate worlds within the Beaververse.


Speculating on the future
It's never a good idea, but… when Beaver Builder 2.0 comes out (early next year) we can expect a User Interface that will better suit add-ons. It will come with clearer recommendations for addon developers. This, at least, should solve some issues with multiple developers having to pioneer their own ways.
My guess is that we are one step closer to the planned Beaver Builder Marketplace talked about last year. If so, this is likely to attract a wider range of developers. Developer who perhaps don't want to set up a plugin business to get their work out. If conversations from last year still hold the Beaver Builder team would guarantee quality and continued support.
It certainly would move the dynamic away from a few businesses trying to be everything to everybody. That said if mega packs clearly appealed to a particular demographic they would continue to strive. I did ask pack owners about their target audience, but aside from a few differences it really is just Beaver Builder users.


Now to the contenders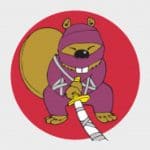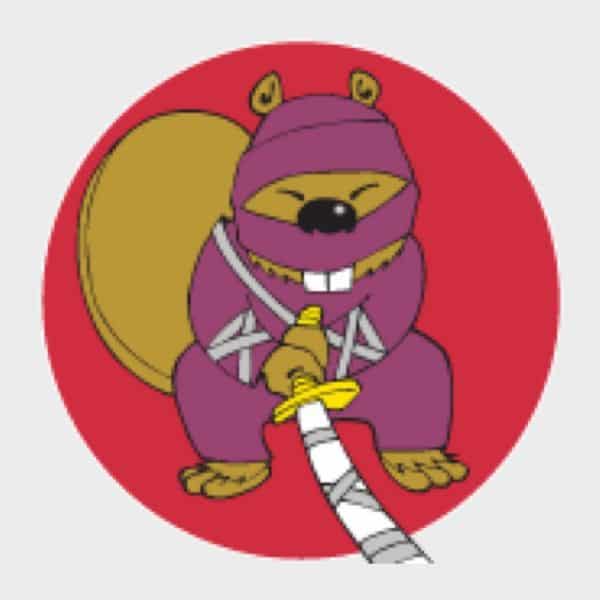 I don't endorse Beaver Lodge.  Even Jon the owner is not actively promoting while he sorts out getting a team of support staff.  Beaver Lodge was the first in the market, but as a one person business there were startup problems. I don't think it is the end of Beaver Lodge, but I will wait until things settle before testing his modules again.
One thing to mention is that, unlike the other two packs, Jon's modules can be taken from the main plugin and used as stand-alones. His pack is truly light-weight.
Update Nov 2017  No longer supported.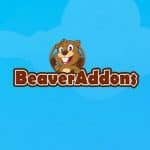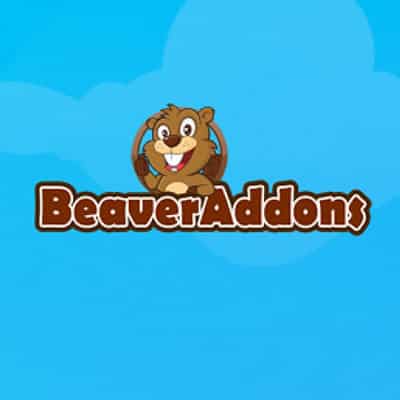 These were the second to arrive with a premium pack. The launch was underwhelming with uncertainty over pricing and eye-candy modules like flip boxes…
But something happened with this small team. Puneet the owner increasingly dazzled everyone with his knowledge and incredible support.  Modules like the flexible Modal Boxes, Form styling and Content Grid solved real issues. He even began writing articles focused on good practice and users experience. All reassuring stuff to developer types.
Even with the arrival of the well established and much larger Ultimate Addons team, PowerPack held its popularity. Many commented that it was worth its cost just for a few modules. I agreed.
Now they have added templates so the idea of being able to use PP and UABB together has gone.
The templates themselves are done well and are practical. Also they've not increased the plugin load which is presently a 3rd of UABB's,  but I would have preferred they had created another plugin for this.  (Update 28th Now 2016  UABB 1.3 is no longer slower than PowerPack. It is  faster).
Power Pack is amazing tool for designers. Sure, this is a new business that may make some mistakes, but is likely to more than make up for it in relentless community help, generosity and inventiveness. I am a fan of Puneet and his sensibility.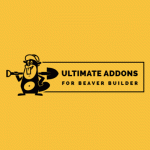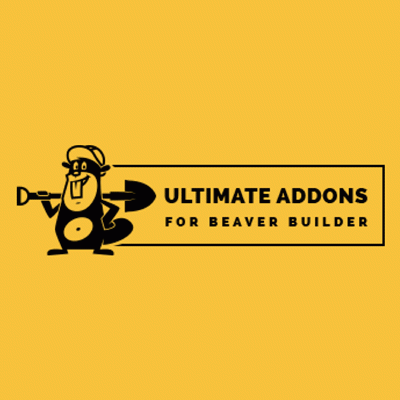 The third to arrive, but this 20+ team were serving add-on packs to Visual Composer users even before Beaver Builder existed. They came in with professionalism and a plan. They managed their beta testing superbly and I could not wait to buy it.  There was a lot of new module ideas in this pack as well as many similar to Beaver Builder's (controversially) allowing it to be used with the free version of Beaver Builder.
What I like is that UABB has a lot of business experience supporting thousands of Envato customers, but I'm also conscious it's experience within a marketplace that never suited me. That's why I'm sensitive to UABB's server requirements and new features. I don't want the bloat issues I experienced with the "built to sell" Envato themes.
Please don't read this wrong. Feedback from co-owner Sujay shows they are conscious of this and are working on it. Also for most with decent hosting and caching it is not an issue at all. It is just a concern looking to the long term future.
The bottom line is that UABB is an incredible plugin. I can already see their "section" templates raising the standard of aesthetic design for those using them and their page templates are still to come.
Conclusion
There isn't one. It's early days and it's all a gamble. You have to pick what feels right or not. Typically like I to go with safe bets, but in this new field and community I don't think there are any.
Even when I chose Beaver Builder almost 2 years ago it was a risk. They were small and inexperienced, but I related to them, their genuine intent and clear talent – it was an easy decision. With add-ons the intent is less clear. So if you find yourself flipping from one favorite to another don't worry  – you're far from alone!
Over to you…  have add-on packs changed your life? Are you more confused than ever? Do you have a favorite or are you not bothering at all?