In part one I talked about how I'm creating a new productized web building service around the Beaver Builder theme, plugin and Beaver Themer. Here, I'm looking at the role 3rd party Beaver Builder addons in this.  In part, it is a follow up to my post looking at the main players in the market, but here I'm only talking about the Ultimate Addons for Beaver Builder (UABB) and PowerPack by Beaver addons (PP).
The first rush of excitement
I bought both PowerPack and Ultimate Addons as soon as they were released. They were exactly what the community wanted. Over night we had two bright and ambitious companies with the skills and resources to deliver a whole range of desirable additions. I bought lifetime licenses for both. A bargain.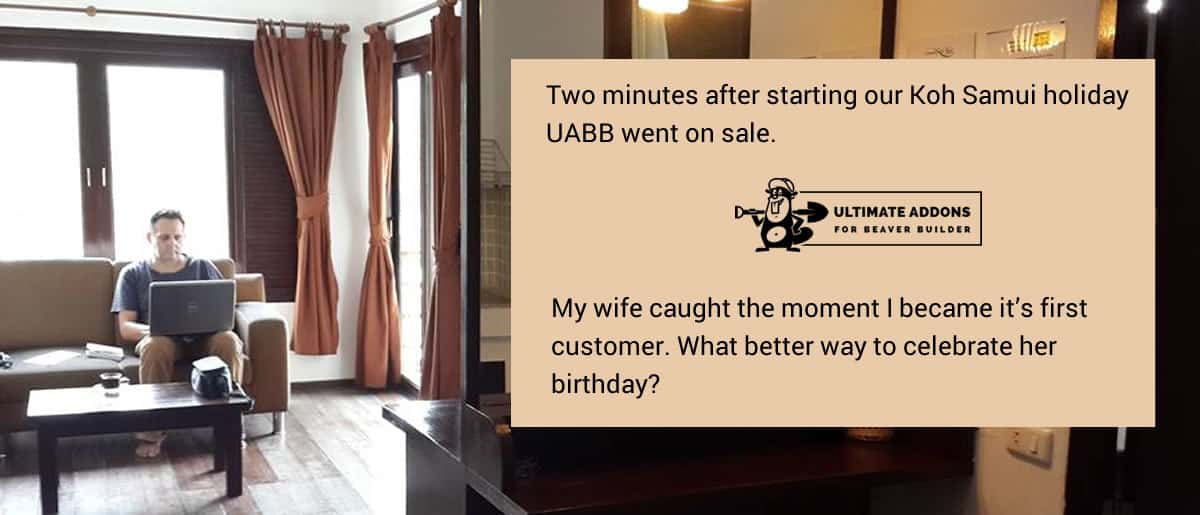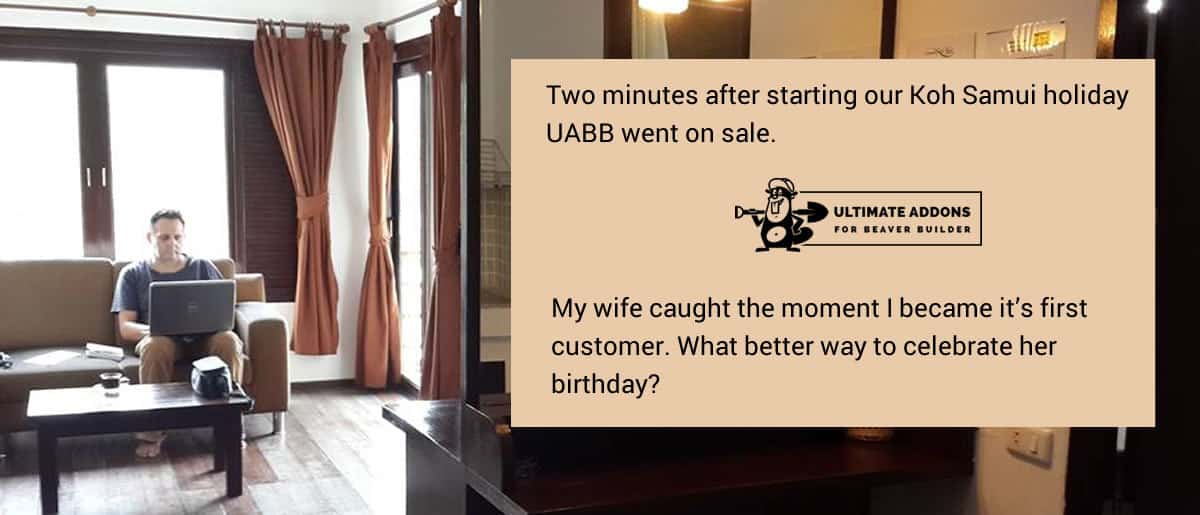 The same old dilemma
As much as I love the thrill of the new. I'm extremely cautious with software. A decade with WordPress has taught me to value slow growth and stability.  For that reason I started by only using addons on personal sites Not on sites going on my care plan.  My concerns were:
Plugin load and disk space.  These packs were growing fast and control over server resources was key to my business
Changes to Beaver Builder UI.  I didn't want confused clients and colleagues or to have to keep amending documentation.
Updates. In the rush to keep adding was due care going to be taken? I know how updates cost more than the software itself.
Security.  With so much being added so fast how well can the coded by audited?
Competition. Sure it can be the driver for innovation. It can also lead to a fractured market of sameness where everyone loses.
I was not entirely paranoid. Some of the above was problematic. What was reassuring was the degree to which both welcomed criticism and used this to make their products better.
I've met (and stay in touch) with both Sujay Pawar (from UABB) and Puneet Sahalot (from PP) and they are each exceptionally talented people. I've learn a lot from them and I marvel at what they have achieved through their hard work.

How we are using them
Both UABB and PowerPack are now part of our WordPress "BluePrint".  The blueprint is a pre-configured WordPress install that we duplicate and use to start all new projects.  Both of these plugins are deactivated by default and turned on if needed. There are two reason for this:
1. We want the person who take the role of a designer/trainer to be familiar with Beaver Builder without addons. It makes training easier and consistent and reduces dependencies.
2. If the client leaves our Care and Hosting Plan they don't need to buy licenses only because it was convenient to us.
Modules:  We configure these so the one we don't use are turned off.  One advantage for us is that UABB, unlike PowerPack and Beaver Builder itself,  has gone almost completely modularized. This means if a module is not turned on it will not use any server resources.  With the others the modules effectively are hidden, but will still can be used on any template using them.  UABB's approach suits us best here, but of course anyone using templates must be careful about the modules they turn off.
Page and Row templates (or sections) are not used in the default blueprint, but they are being used on our live demo site along with our own templates.  This  demo will be featured in our free video course used for lead generation, but presently is used to show new clients what a Page Builder does. Again the UABB template being focused on conversion have proved most useful. Both packs  load templates from "cloud" so they are not occupying servers space.
It does not mean we will never use templates. but the default is to try to stick with Beaver Builder as it is until the need is there.  Typically before the two day build the client will have been guided enough to be able to sign off a rough design and that will be templated before the client training starts. They will effectively be part of the revision process and we be conscious that time on revision is less time they will have for other things.
What we are using
On the blueprint install I keep instructions and handy links for resources.  Here the section we have on modules to give you some insight what we may use.
MODULE EXTRAS (UABB)
Selected modules.
Countdown –  for creating a sense of scarcity with an evergreen option.
Before and After  –  slider to reveal another image.
Hotspot – adds rollover text information on images.
Info Circle – a unique way to display list information.
*Modal Pop-up – timed or click action modal boxes with exit intent.
Ribbons –  Makes ribbons.
Interactive Banner 1 & Interactive Banner 2 – animated rollover effects.
Fancy Text – animated text (typewriter effect).
Testimonials –  Nice design options for testimonials.
*Advanced Posts – Filter and masonry effects.
Selected modules.
Restaurant Module  – easy way to nicely show food menus.
Dot Navigation – for one page navigation.
Content Tiles – for Magazine layouts.
*Content Grid – Filter and masonry effects for post.
Announcement bar – Creates a bar across the top of the page that can be dismissed.
Timeline – display events on a timeline.
*Modal Pop-up – timed  or click action modal boxes with exit intent. (for list building).
Business Hours –  quickly way to set up responsive business hours.
*found in both PowerPack and UABB. Use according to which is active.


Coming next… the other plugins in our WordPress BluePrint.